This giveaway has now closed. The winners will be announced on Tues 19 April. To be notified about the next chance to win tickets, merch or other exclusive prizes, sign up to our newsletter below.
Prizes: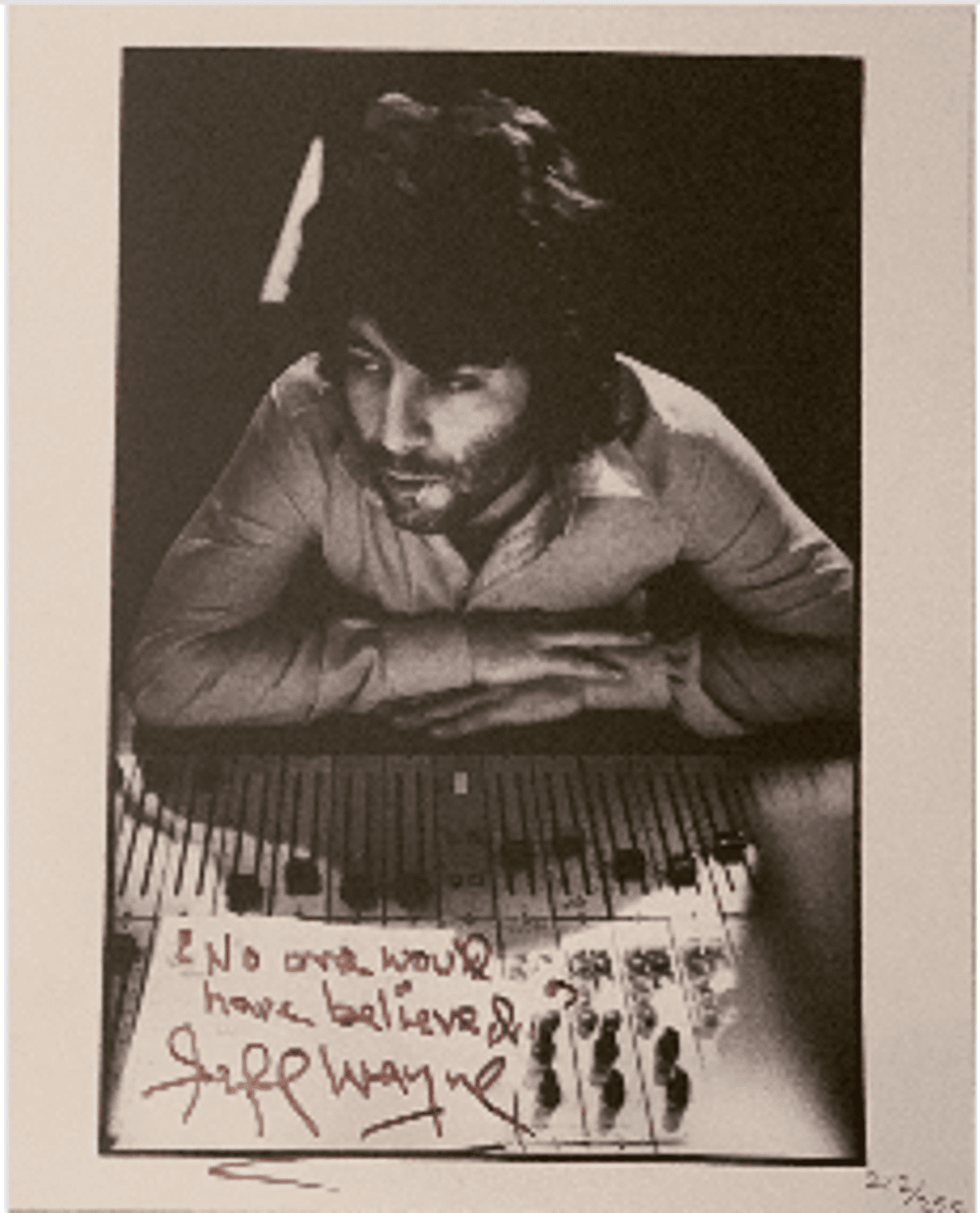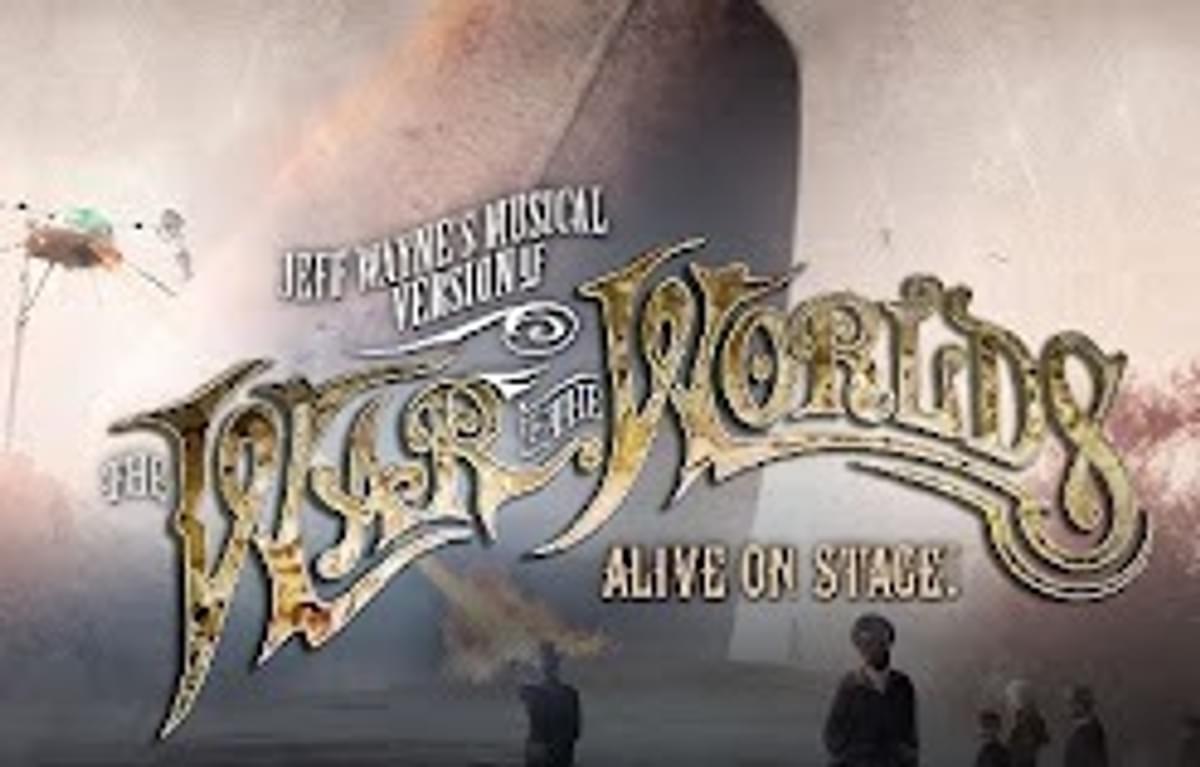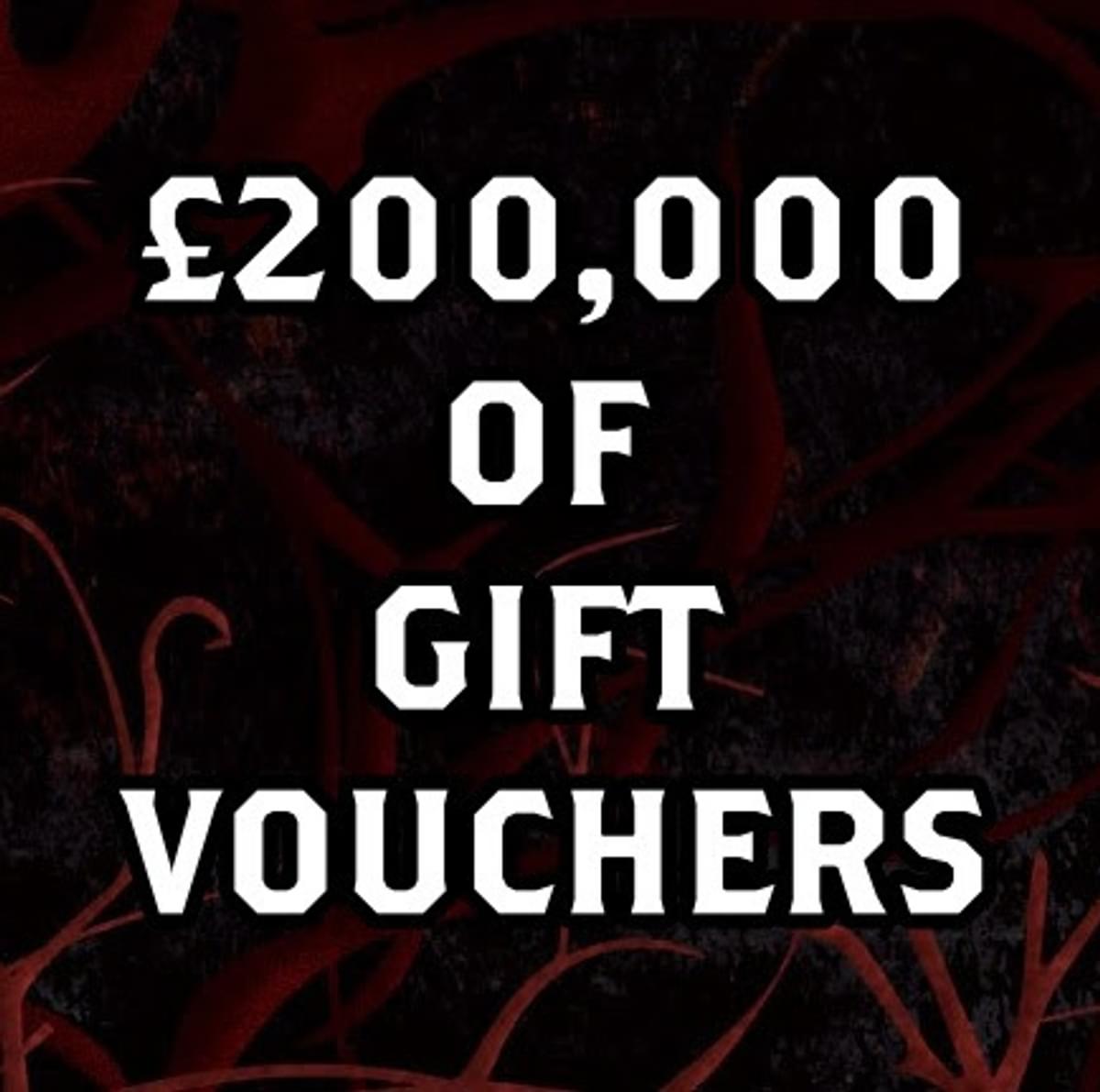 Enter your name above for a chance to instantly win a £5, £10 or £20 gift voucher to Jeff Wayne's The War of The Worlds: The Immersive Experience. 
We'll also enter you into the prize draw to win a signed Collector's Edition of Jeff Wayne's Musical Version of The War of The Worlds, a signed photo of Jeff Wayne, or a programme from the arena tour signed by Jeff Wayne.
Prize draw closes 10:00am 11 April 2022. The winners of the grand prizes will be selected and contacted on 12 April 2022.
Jeff Wayne's The War of The Worlds – NOW in 5D!
The Immersive Experience is a completely unique award-winning event in London where live actors, virtual reality and sensational multi-sensory effects place you INSIDE the action.
You'll experience 9 tracks from the iconic 1978 double album brought to life, including classic hits 'The Eve of the War' and 'Forever Autumn'.
Jeff Wayne has remastered every track and every aspect of this unique event is 100% overseen and approved by him.
Speaking about the creation of the experience, Jeff says:
"Working with Layered Reality to turn my Musical Version into an Immersive Experience has creatively been one of the most unique and enjoyable collaborations within my career. 
The challenge of starting with my original score and script, then adding new musical content, remixes and mash ups plus new storylines all coming together with two very passionate teams - those of Layered Reality and my own studio team and remain friends and proud of the end result, has been very special indeed.
"If you love the music...you'll love this. Feel the tension, live the adventure, see the Martians. Well worth the price. Do it, you'll love it"
— Dave B. via Reviews.io
"If you're a fan of Jeff Wayne's War of The Worlds then you have to visit this attraction."
— James S. via Tripadvisor
BOOK TICKETS NOW
* Jeff Wayne's The War of The Worlds: The Immersive Experience is #11 of ALL London nightlife events and the only immersive event in the top 20 according to Tripadvisor. 98% of customers recommend it according to 1,939 Survivors Survey respondents (Apr 2020).
** Signed Collector's Edition contains:
• A lavish 80-page hardback book the size of 12" vinyl sleeve containing the history of The Musical Version. 
• 5 x audio CD's including the double album stunningly mixed in Stereo & 5.1 Surround Sound, The Best Remixes (from 1979 – 2005) and a large selection of 'Rarities' including never before heard material from Richard Burton, David Essex, Justin Hayward and Phil Lynott. 
• An in-depth DVD documenting 'The Making Of' of the first Arena Tour in 2006, exclusively produced for The Collectors Edition.