"The decor and rooms you go through are done really well, the interactive actors were fab and great in character...not too scary but suspenseful and fun"
— Nikki D, via Tripadvisor
One of the central scenes, Journey to London, has been completely transformed into a physical, live action sequence of new scenes with brand new sets, holograms, projections, special effects and live actors, all set to Jeff's iconic score.

To survive, you will be led by one of the main characters, The Artilleryman, across land, over a rickety old rope bridge before being forced to jump into a stream that takes you into London.

As you approach Weybridge, you hear the giant footsteps of Fighting Machines all around you, while the military prepares for battle against the Martians. 

Then you are surrounded and the Machines descend.

As the battle rages you have no other choice but to run, heading for London.

YOU WILL...
1. Take shelter with the Artilleryman in the trenches...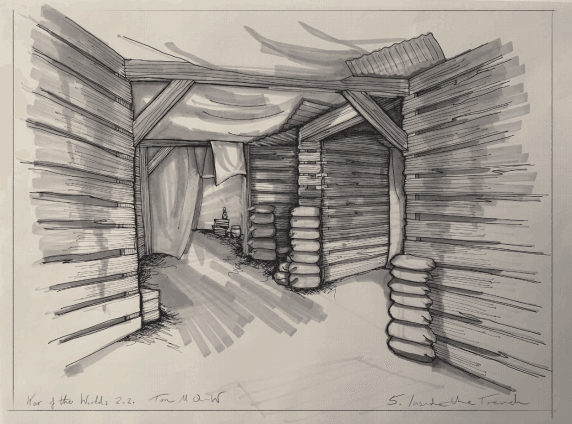 2. Hide inside a military tent from Martian Fighting Machines above you.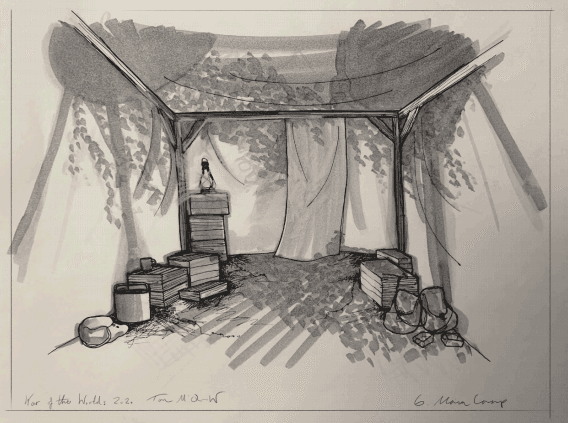 3. Reach Carrie's house in war-torn London.