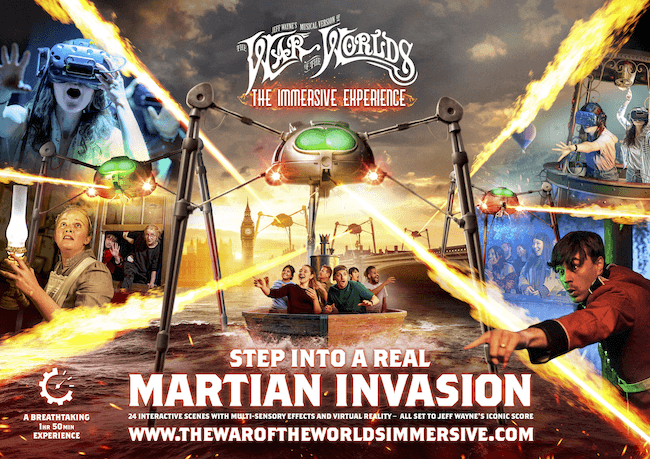 Thanks For Your Feedback
Thanks to everyone who gave feedback and helped to choose our new artwork! It features all the parts of the experience that guests say they love most including...
Guest Highlights
Here's what guests have to say about their favourite parts of the experience. To read more guest reviews, click here.

New Performances Added!
We've added performances on Wed 1 June to help you make the most of the half term and the Jubilee week. Why not plan your visit to the Martian invasion with friends and family next week?
Your experience will include:
2 Martian Themed Bars

During the interval you can sip on a refreshing themed cocktail in The Red Weed bar. Afterwards, enjoy a delicious meal at The Spirit of Man Bar & Restaurant. Take a look at the menu.