Top Tips from the experts on how to get the most out of immersive entertainment.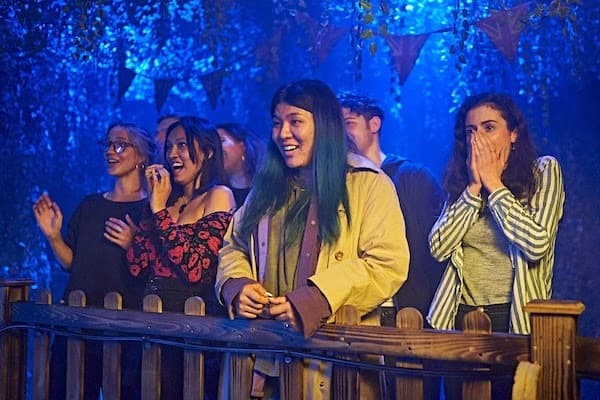 Image: Jeff Wayne's The War of The Worlds: The Immersive Experience (Layered Reality)
Layered Reality, Swamp Motel and the creators of escape room Sherlock The Game is Now have teamed up to bring you their top tips on getting the most enjoyment out of immersive experiences.
What should I expect from an immersive experience?
Resident Director of Jeff Wayne's The War of The Worlds: The Immersive Experience, Megan Stewart tells us what to expect from immersive theatre:
"With traditional theatre, the play often lives in front of you. In immersive, it lives everywhere, all around you…If you think it's not for you - it is…every audience leaves invigorated at having been involved…Come see for yourself, have a play."
Whether you've been to an immersive experience or not, here are 3 top tips from creators, actors and audiences on how to make the most out of your experience...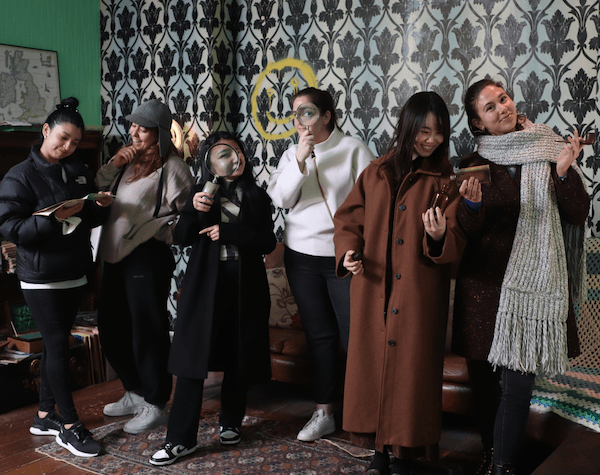 Image: Sherlock: The Game is Now

1. Don't sit on the sidelines...PLAY!
Writer of Jeff Wayne's TWOTW Immersive says "immersive theatre is all about play... so if you wanna get the most of the experience, be sure to play!" - Tristan Bernays.
Interact with everyone and everything around you to make sure you don't miss anything and allow your imagination to run wild and have fun. 
The team at Sherlock The Game is Now say "make sure you play along with our hosts in the immersive part to really get the most out of the experience." It's your opportunity to escape reality and make-believe like when you were a child.
And if you're not sure about interacting with actors during the show, take Emily's advice. She says "Let the actors lead you through the experience" then all you have to do is "react and respond." - Emily Hindle (Cast Member at Jeff Wayne's The War of The Worlds: The Immersive Experience)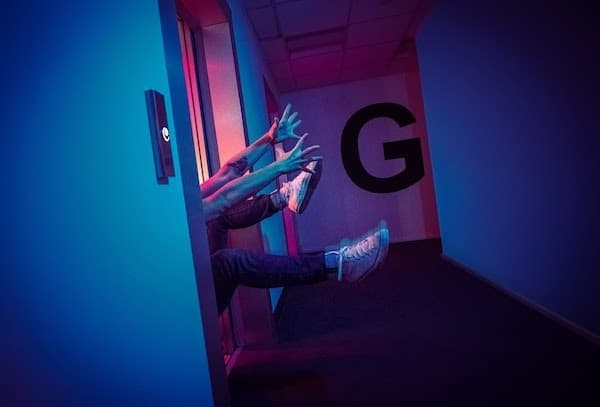 Image: The Drop (Swamp Motel)
2. Be open to surprises.
There is nothing predictable about an immersive show, so if you're not sure what to expect, don't worry. Something unexpected always happens to shock you and delight your senses. 
When talking about The Drop, Creative Leads Sadie and Pete discussed how the element of surprise added to the thrill of the experience. 
Sadie said "You never really know what's going to happen next." and Pete said "We've really toyed with that blurring of worlds between the fact and the fiction. You don't really quite know where the boundaries of storytelling are, which is really exciting and thrilling." 
So be prepared for unexpected thrills around every corner and go with it. You might even surprise yourself with your own reactions!
Here are what guests of these immersive experiences are saying:
"There are some creepy special effects and lots of surprises to keep you on your toes. Not for the faint hearted..." - Julia D. (Review of Jeff Wayne's The War of The Worlds: The Immersive Experience via Tripadvisor).
"I really loved it! It has great unexpected twists! Totally recommend it to all the people with detective spirit and to anyone that wants to have fun doing something different!" - Claudia G. (Review of Swamp Motel's The Drop via Tripadvisor).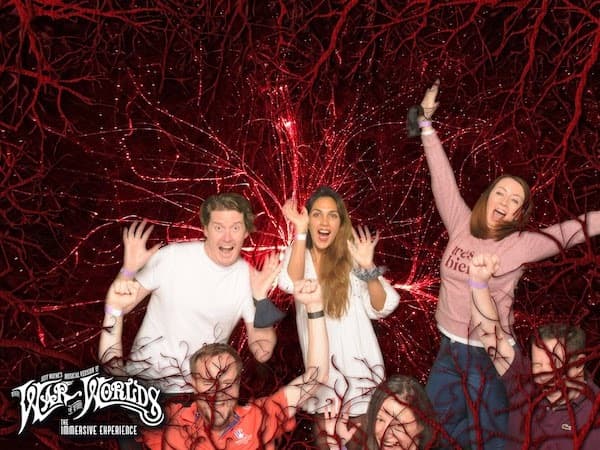 3. Go with your favourite people.
Immersive experiences are the most fun when you're with people who you feel comfortable with and who are up for a laugh. 
After visiting Jeff Wayne's The War of The Worlds: The Immersive Experience Jilly D. advises that you "go with a group that are up for fun and interact to maximise your experience" (via Tripadvisor)
It's the best way to have the most memorable experience, because you're spending time with your favourite people having a thrilling experience. 
Nikki M. said "Our group were giggling like school kids throughout!" (via Tripadvisor) when they did Swamp Motel's The Drop experience. 
In their review of Sherlock The Game is Now, c0ral61 said "Wasn't sure what to expect from this but it turned out to be a great fun thing to do with friends…We all enjoyed ourselves." (Via Tripadvisor) 
So be sure to "Bring some friends and a sense of adventure" - Tristan Bernays (Writer of Jeff Wayne's TWOTW Immersive). 

Bonus tip...TRY THEM ALL
There are so many immersive experiences out there and there's something to suit everyone's tastes. If you're eager to get out of the house and have some unforgettable experiences, grab your favourite people and dive in.
Audiences who have tried immersive entertainment can't get enough. 
Guest Emma visited TWOTW Immersive and said it's "A fantastic day with memories to cherish! My son called it "indescribable" and "spectacular" and I would have to agree. Very fun - a normal theatre trip will seem terribly 2D now!" - Emma (visitor of TWOTWI)
As you and your friends enter new worlds and escape from reality, there'll be no turning back. 
So, to get you started here are some of London's best immersive experiences to enjoy this year... 

The Gunpowder Plot
Step inside history's most daring conspiracy. You're thrown into the world the plotters inhabited, immersed in an unforgettable, fully 360 environment. Using a combination of live theatre and the latest digital technology you will journey back in time and experience the deception first hand, but will you stop the plot?


Sherlock The Official Live Game
Don your deerstalker and dive into an exciting immersive adventure from the makers of the hit BBC TV series. Enter into the world of Sherlock with immersive sets and environments from the show, as you work together as a team to solve mysteries and puzzles before time runs out. Play the detective in this brand-new Sherlock case featuring original content from the stars of the show including Oscar Nominated Benedict Cumberbatch, Andrew Scott, Martin Freeman, and more.



Swamp Motel experiences
After the success of their thrilling escape room experience The Drop, Swam Motel have come out with a new and exciting interactive short film The Alter where audiences can click to switch between 2 timelines. A group of city-dwelling friends unite at a remote country house for a weekend away. The perfect opportunity to reconnect with nature. When they find an old map of the grounds, a nocturnal hunt for buried treasure begins.



Jeff Wayne's The War of The Worlds: The Immersive Experience
Escape a Martian invasion as you're led by live actors through 24 interactive scenes and movie style sets at Jeff Wayne's The War of The Worlds: The Immersive Experience. Virtual reality and the latest in performance technology immerse you deeper into the action, all of which is set to Jeff Wayne's iconic musical score. Enjoy a themed cocktail during the interval at The Red Weed bar and dine under a giant Martian Fighting Machine at The Spirit of Man afterwards.