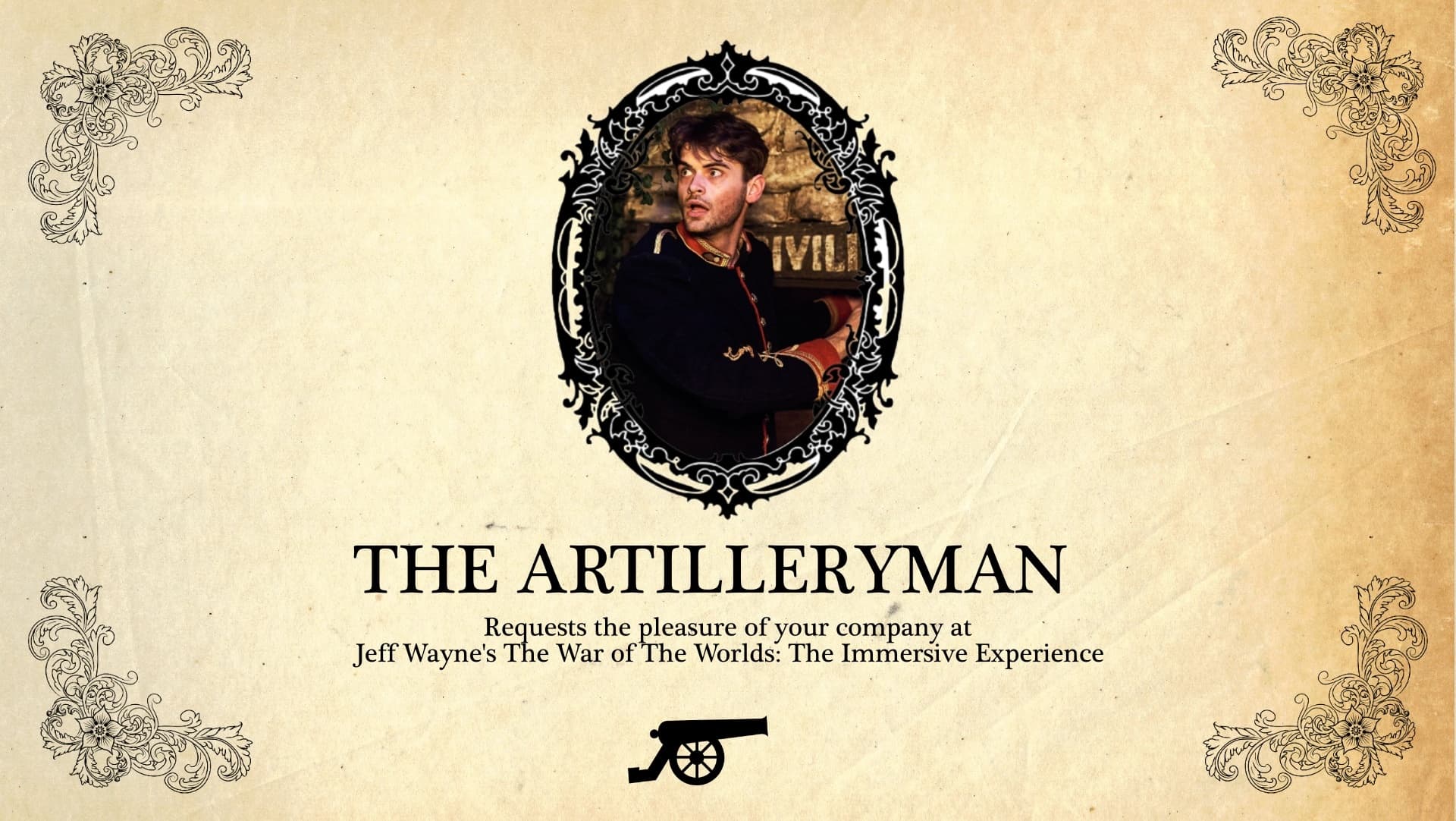 As an artilleryman, your team spirit, bravery and quick wit also makes you very valuable in a Martian invasion! As you flee the Martian forces, your team will need a lot of encouragement, and someone with nerves of steel to lead them on.
TRAVEL BACK IN TIME TO MEET THE ARTILLERYMAN AT JEFF WAYNE'S THE WAR OF THE WORLDS: THE IMMERSIVE EXPERIENCE
Meet Roland, an Artilleryman in the 4th Regiment. As you flee from the Martian forces towards London, he'll need a second in command who can step up and keep everyone safe. Will you volunteer? Offer to watch out for everyone as they escape across a rope bridge, or keep a lookout when you end up on the front lines...
STEP INTO A REAL MARTIAN INVASION
Jeff Wayne's The War of The Worlds: The Immersive Experience is a completely unique award-winning event in London where live actors, virtual reality and sensational multi-sensory effects take you back in time to experience surviving the Martian invasion of 1898. Find out what your experience will be like by visiting The Experience page.
Not sure what to expect from a Martian invasion?
Over 83,640 people have seen it so far and 98% of guests say they'd recommend it. Read their reviews to find out what guests say.
Visit our Plan Your Visit page and book your tickets now, before it's too late!
BUY YOUR TICKETS