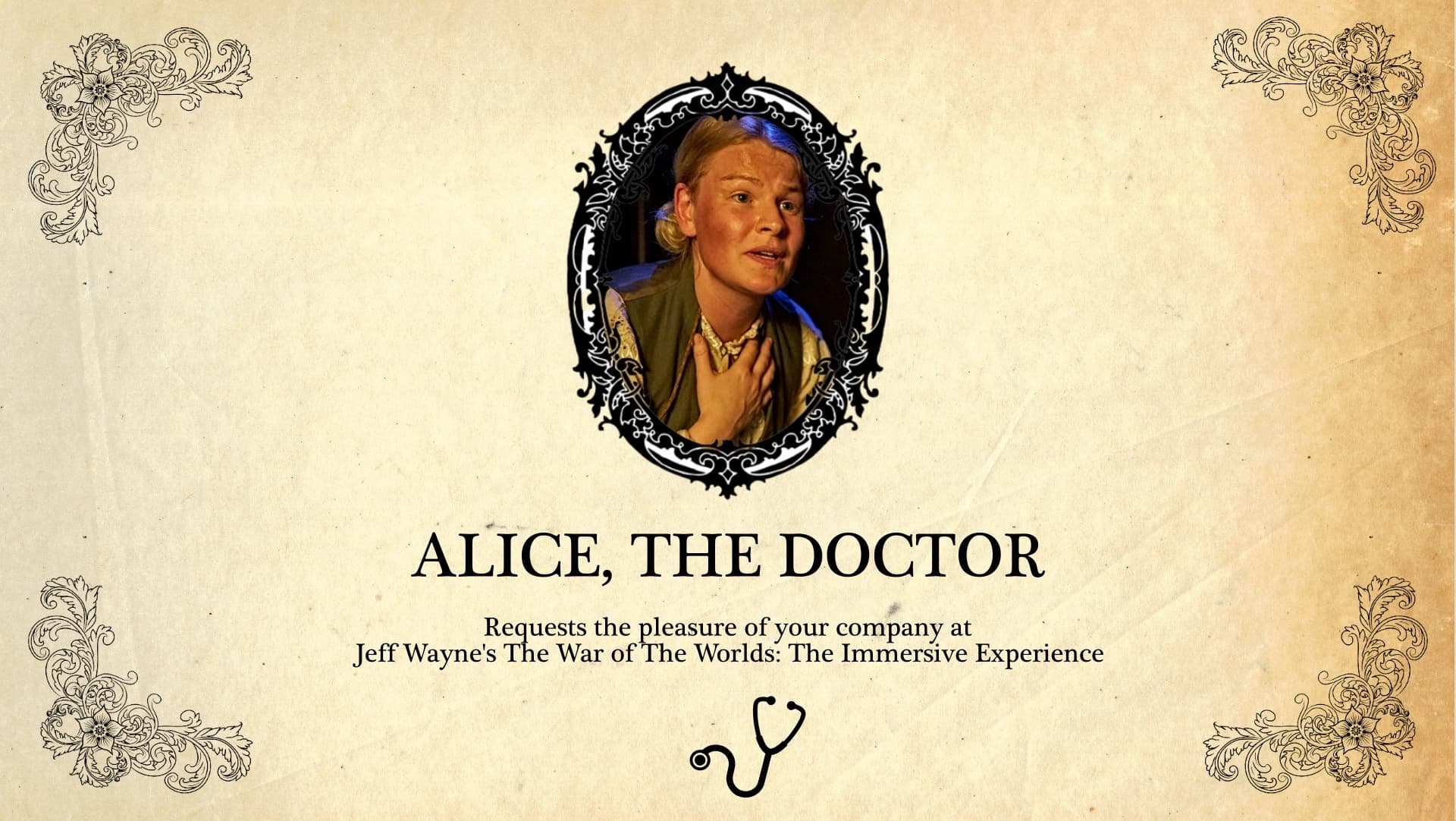 As a doctor, your patience, cool head, and desire to help also makes you very valuable in the Martian invasion of 1898. After a daring escape from the inside of a Martian Handling Machine, your skills might come in handy to check on your teammates, and words of wisdom and encouragement never go amiss!
TRAVEL BACK IN TIME TO MEET DOCTOR ALICE AT JEFF WAYNE'S THE WAR OF THE WORLDS: THE IMMERSIVE EXPERIENCE
Meet Alice Elmstone, a doctor in training from Kent. After making a daring escape from a Martian Handling Machine together, it's essential your team are all safe before you move on. Will you help her? Offer to take someone's pulse to check they're calm, or offer to light the way and scope out your surroundings whilst she ensures everyone has safely escaped.
STEP INTO A REAL MARTIAN INVASION
Jeff Wayne's The War of The Worlds: The Immersive Experience is a completely unique award-winning event in London where live actors, virtual reality and sensational multi-sensory effects take you back in time to experience surviving the Martian invasion of 1898. Find out what your experience will be like by visiting The Experience page.
Not sure what to expect from a Martian invasion?
Over 83,640 people have seen it so far and 98% of guests say they'd recommend it. Read their reviews to find out what guests say.
Visit our Plan Your Visit page and book your tickets now, before it's too late!
BUY YOUR TICKETS